Welcome to Rozenhart Family Chiropractic located in GIlbert, Arizona. At Rozenhart Family Chiropractic we take care of every person with a whole body approach, finding the most efficient way to get rid of your problem and making sure it doesn't return! We love taking care of people with headaches, neck pain, shoulder pain, sciatica, irritability and fatigue.
Growing up in Canada, we endured endless winters with tons of snow! Upon graduating, the doctors remained in the Silicon Valley for 25 years serving the community and earning Best In Silicon Valley recognition for 8 years. In 2020, they decided to relocate and open a new practice in Gilbert, AZ to be closer to their extended family.
Welcome to Rozenhart Family Chiropractic
If you have been reading this far, it's likely that you have something we can help you with. Our promise to you is that we will give you the most comprehensive evaluation and let you know exactly what we will be doing before we do it. Take advantage of our new patient offer on this page and get scheduled in our Gilbert office today. Get back to doing what you love, get back to your life! Relief, better sleep and more happiness are just a phone call away!
HOW TO FIND A CHIROPRACTOR IN GILBERT
This guide will help you find the best chiropractic clinic in Gilbert for you. When most people in Gilbert decide they need a chiropractor, they end up doing a search and just picking someone at the top.
Being at the top of Google for the chiropractic search does not necessarily mean they are the best chiropractor for you. Follow the steps below to make sure you are picking the right chiropractor for you.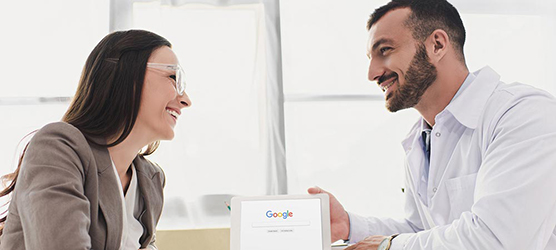 Time Needed: 5 minutes
Total Cost: USD 0.00
4 EASY STEPS TO FINDING A CHIROPRACTOR IN Gilbert
Step 1: Open up a Google search
You will want to type one of the following in the search bar:
Chiropractor Gilbert
Chiropractor 85296
Chiropractor near me
Best chiropractor in Gilbert

Step 2: Review Their Website
The best chiropractors in Gilbert put as much care into their website as they do into the rest of their office. By reviewing their website you will get a good feel for the doctor and if they are right for you.

Step 3: Check Out Their Reviews
Check out the Google Business Page of a chiropractic clinic you are thinking about visiting. It is easy for someone to say they are great, it's a different story to get other people to say great things about you.

Step 4: Give The Office A Call
Now that you have a basic understanding of what the office is about. Give them a call to make sure they fit the message that their website and GMB have been sending. You will know in a few minutes whether the office is the right one for you.